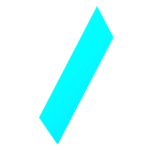 In an effort to become self-sufficient in energy consumption – and to reduce foreign exchange expenditure on fossil fuel commodities – the government of Sri Lanka has prioritized investments in renewable energy i.e. Hydro, Wind, Solar, Bio-energy and Geothermal Projects.
Laugfs Gas PLC specializes in marketing, distribution and servicing of LPG demand in Sri Lanka and Bangladesh. The company offers an end-to-end service by owning the assets involved in transport and storage of LPG gas – the 30,000 MT storage capacity located at the Hambantota Port is the largest LPG transhipment terminal in South Asia which is serviced by three fully owned LPG vessels. A significant wealth creation opportunity exists to leverage these assets by providing the low-carbon fuel profitably in the future.
Laugfs Power generates renewable energy through its three mini-hydro plants at Balangoda and Ginigaththhena and owns and manages the largest solar power plant in Sri Lanka (20MW at Embilitpitiya) – with future opportunities in Wind Power being assessed. Investments in energy production present a great opportunity to maximize utility of various stakeholders through intelligent capital allocation in sectors of the economy with the momentum of favourable legislation and national importance.