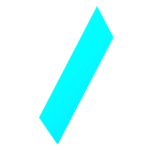 Diversified Holdings and Investments
Almas Holdings
invests in conglomerates with proven track records of consistent and diversified capital allocation and forms a key part of our risk-management strategy.
Ambeon Holdings is a parent of 17 subsidiaries which has diversified into financial services, footwear manufacturing, porcelain, real estate, technology, and strategic investments. The key revenue generating sectors within the group are IT & Technology through Millennium IT – a comprehensive provider of infrastructure and enterprise applications, cloud solutions, intelligent and smart cyber security and building solutions. With a presence in Singapore, the company hopes to expand its footprint in Asia especially within the SAARC region. Almas owns 12% of Ambeon Holdings PLC.
Our ownership stake in Shaw Wallace Investments PLC is more than 20%. The investment arm of the Renuka group holds a diversified portfolio of public equities, debt instruments and private equity investments. In October 2021, the group acquired 29.97% of Guardian Capital Partners PLC which is another investment portfolio company formerly owned by the Carsons group. We believe the group has invested in a wise selection of listed equities poised to appreciate with the continued growth of the market.
Renuka Holdings is a diversified company in Agrifoods, Consumer Brands in the FMCG sector and Investment Properties. The company has a strong presence in Dairy products and will benefit from export oriented business as well as the increased value of its property holdings.