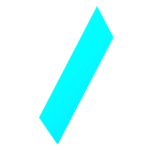 The Almas Group believes in the manufacturing engine of the Sri Lankan economy and the market opportunity that exists as a result of restrictive import policies and high costs of imports. Local industries have an opportunity to fulfil local demand as well as explore lucrative export markets. 
Almas Holdings currently holds substantial stakes in Sierra Holdings, Dankotuwa Porcelain and JAT. Our 20% stake in Sierra Cables is set to continue to create value for stakeholders through impressive local market growth and pricing power. Sierra is established in providing a comprehensive range of copper and aluminium wiring products for the local market with significant export opportunities in the pipeline that will benefit from local currency depreciation.
Dankotuwa Porcelain is the local leader in porcelain tableware – along with its sister company Royal Fernwood – with a huge presence in more than 20 export markets across Europe, Middle East, Asia and South America. The company offers a world-class selection of products at healthy margins with plans to reinforce their export dominance this year. 
JAT Holdings is a local paint, wood furnishing and real-estate project supplier whose revenues grew 70% YOY in 2021. The company has a significant export presence with increasing exposure in Bangladesh and Australia. A state-of-the-art R+D center was recently completed which will drive innovation as they look to take on projects in real-estate development in 2022 and beyond.
A national initiative towards self-sustainability on the back of a balance of payments crisis is opportunity for local enterprises to scale, develop superior products and meet market demands.